Refurbished Linux Laptops
Cost Effective Refurbished Laptops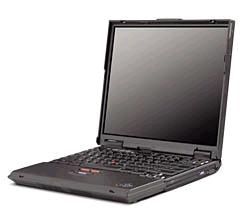 Refurbished Laptops preconfigured with Linux provide the most cost-effective way of getting mobile UNIX systems. We ensure that the refurbished systems we sell are fully configured with Linux, with drivers for all the core components installed and tested.

IBM Thinkpad R60 [Refurbished] - LCTP10
| | |
| --- | --- |
| Processor | Intel Dual Core T2300/1.66 GHz |
| Memory | 512 MB |
| Hard Drive | 60.0 GB+ |
| Display | 14.1" XGA Color Display (1024x768) |
| DVD | DVD Drive |
| Networking | Built-in 10/100 Network |
| Modem | Internal 56k* |
| OS | Pre-loaded with Fedora Linux. Linux distribution included. |
| Warranty | 30 days. Upgradable. |
* Not supported in Linux

Price: $699 To order call (877) 800 6873
Optional warranty (excluding battery) upgrade to 1 year: $125
Option Dual-Boot with Windows XP(H) : $175


IBM Thinkpad A31 [Refurbished] - LCTP9
| | |
| --- | --- |
| Processor | Intel Pentium IV/1.9 GHz |
| Memory | 512 MB |
| Hard Drive | 30.0 GB+ |
| Display | 15" XGA Color Display (1024x768) |
| Floppy | None |
| Optical | DVD Drive |
| Networking | Built-in 10/100 Network |
| Modem | Internal 56k* |
| OS | Pre-loaded Fedora Linux. Linux distribution included. |
| Warranty | 30 days. Upgradable. |
* Not supported in Linux

Price: To order call (877) 800 6873
Optional warranty (excluding battery) upgrade to 1 year: $125
Option Dual-Boot with Windows XP(H) : $175
To purchase call toll-free: (877) 800-6873
Other IBM Thinkpad configurations are available (budget as well as more powerful). Please let us know your specific needs: laptops(at)linuxcertified.com

All of above systems are in stock and will be shipped within two business days.
Standard US shipment charge: $38 per system (UPS ground)
Call for international or other special shipping needs.