The Tools You Need, Wherever You are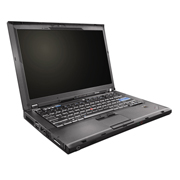 Thinkpad LCT480/LCT480s
Value
14" HD
starting at $1449 $1299
(After Instant Rebate)
(Rebate until 9/19/2018)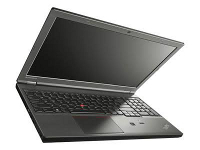 Thinkpad LCP52/LCP70/LCP71
Performance
starting at $2099 1899
(After Instant Rebate)
(Rebate until 9/19/2018)

LCTP Linux Laptop
Linux Journal Editors: "The Lenovo ThinkPad models from the T series are relatively inexpensive, durably built, and the driver support in Linux is very
good. Wireless and wired network support, video and sound work well with most recent distributions out there. These laptops run solidly for years and perform very well."
Upgrades: Optional Dual-Boot capability (Linux and Windows) Memory upgrade special: Upgrade to 8 GB memory: $79 (regular price $149)
Certified Distributions:
LCTP has been certified with following distributions:

Ubuntu 18.04
Ubuntu 17.10
Fedora 28
Fedora 27
Open SUSE
CentOS*
Red Hat Enterprise Linux *
Oracle Enterprise Linux *
(*suspend may not be supported with this distribution)
Orders are shipped in 5 - 7 business days**.
Standard US shipment charge: $38 per system (UPS ground)
Call for international or other special shipping needs.
Questions? Send email to: info (at) linuxcertified (dot) com
** Subject to availability in stock.
1Battery warranty is always one year only.