Linux Training
Looking to boost your career in the world of IT? Consider taking Linux training courses offered by LinuxCertified. With our comprehensive courses, you'll gain a thorough understanding of Linux operating systems and be equipped with the skills necessary to excel in the industry.
Our Linux training program is designed for individuals with varying levels of experience, from beginners to advanced users. Our expert instructors have years of experience in the field and are dedicated to helping you succeed.
We also offer customized corporate training programs tailored to the specific needs of your organization. Our flexible training options ensure that your employees can receive the training they need without disrupting their work schedule.
With LinuxCertified, you'll receive top-notch training that will prepare you for a successful career in the IT industry. Contact us today to learn more about our Linux training courses and certification programs.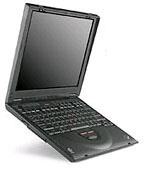 Enroll now for a free laptop!!

Best Linux Training!